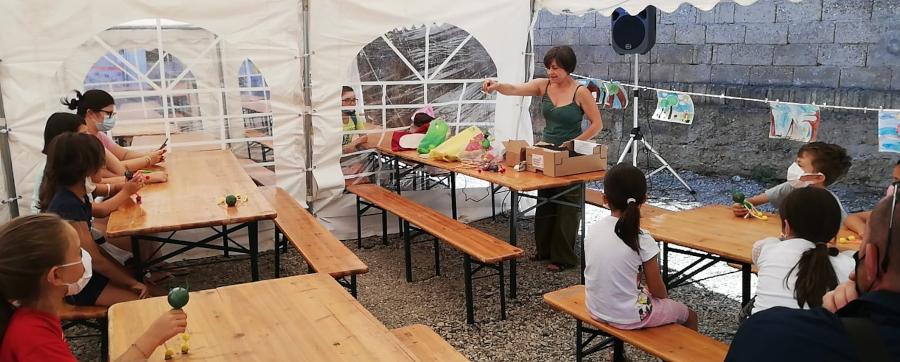 Courses and workshops
Figures, so human and so alienate, can be an experimental field easily adjustable to the different ages and needs; nowadays, perhaps more than ever, people need a chance to experiment one's own potentiality, competence, imagination. Along with the improvements of technologies in our daily life, there's a simultaneous lost of manual skills and more difficulty to get in touch with our inner self, with the 'intelligence of hands', with the richest and most creative part of our personality. Puppet theatre, through all its many ways and paths, makes it possible: making a simple string puppet, or a hand puppet, or a bidimensional silhouette, participants to workshops discover how a piece of fabric, wood, paper or some other common material can turn into something unexpectedly alive and expressive, also learning, through the game of theatre, the principles of animation and manipulation of the figures.
KronicoKab also organizes workshops about theatre costumes, masks, microscenographies.
Courses and one day workshops for little groups of adults and children are given periodically at StanzeBottega K, in Ossi, where the working space allows to alternate moments dedicated to rehearsals with manual activities.